VVF is very proud of the work we are putting in to developing our junior players and potential stars of the future.
This week, new Strength and Conditioning coach with VASANOC, Jason Quelch, came to the beach volleyball courts at Stade in Port Vila and put our U16 Development Squad through its paces with a demanding fitness test.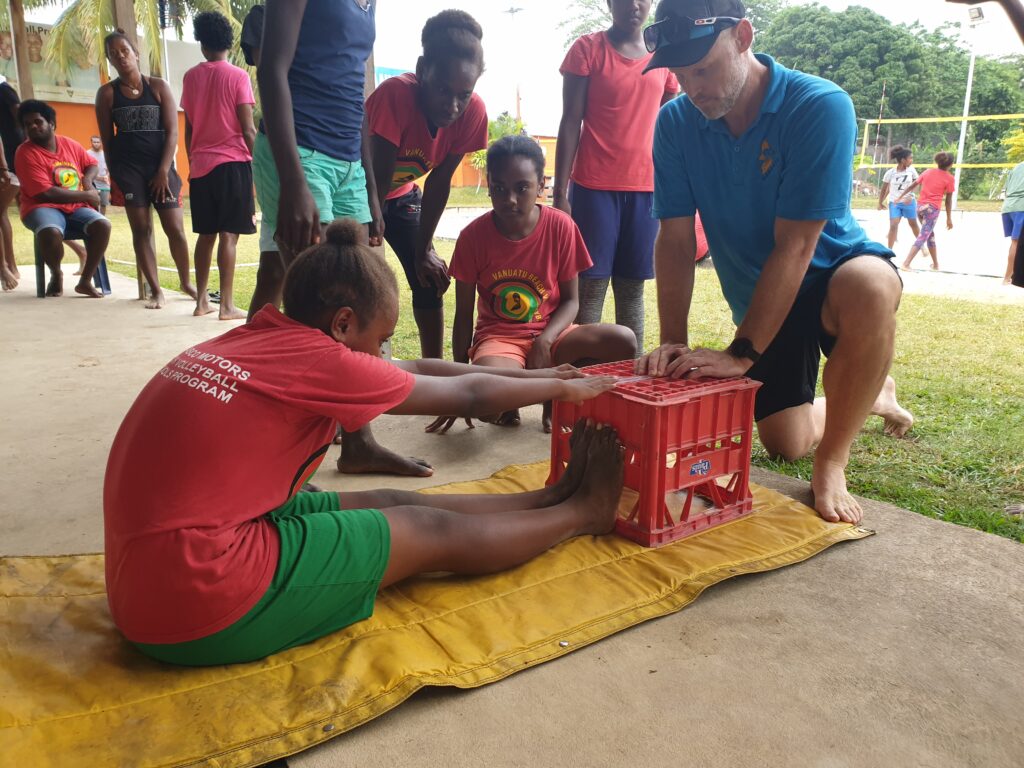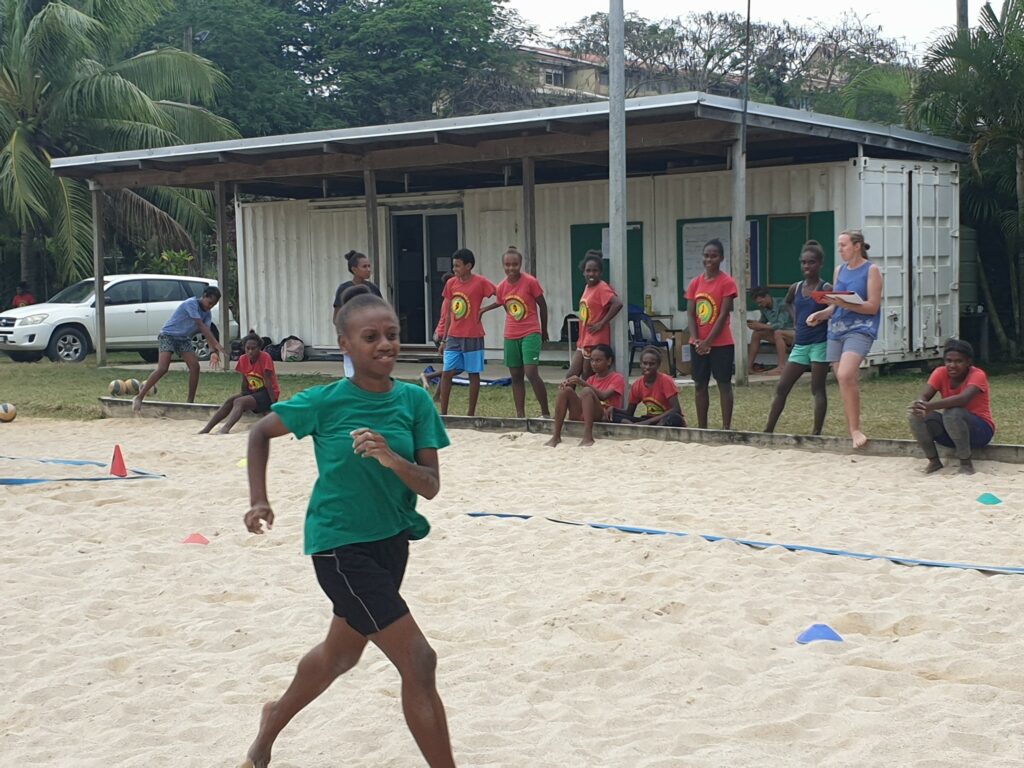 Jump measurements, cone running tests, sitting reach measurements – even the dreaded Beep Test! Almost a dozen keen teens pushed themselves as they came to realise this was more than just fun and games.
Recently, four of our U16 Girls travelled to New Caledonia to compete in the local CTOS tournament with one pair coming home with the bronze medal. At the same time, our team at the inaugural ANOC World Beach Games in Qatar consisted of players aged 16, 17, 18, 19 and two at 22 years. A huge experience for the next generation of athletes to represent Vanuatu and underline the work being put into our player development program.